Even though Shirley Fowler's granddaughter is in high school, she never misses a chance to catch a film with her grandmother in her cushy apartment at The Lakes of Paducah. Shirley loves a good flick and enjoys her granddaughter's company even more.
"She has an open invitation all the time," Shirley says.
The circumstances that brought Shirley to her lakes apartment are bittersweet. When her husband of 55 years became ill, he wanted to be sure his bride was well-cared for. The apartments at The Lakes of Paducah fit his criteria to a tee.
Shirley's husband passed away in September 2016. Since then she has developed friendships through the Lakes' on-campus activities. She stays busy in her exercise class, loves listening to the pianist during dinner and enjoys taking in the scenic views available to her right from the comfort of her living room.
Shirley remembers the initial fear she felt in moving to a new home, however, she looks back on the change with gratitude.
"You have to take the jump," she says. "Because it does feel like a jump, but it's really a nice place to live."
Shirley Fowler / Resident
After a lifetime of hard work, first as an engineer for the City of Paducah, and later in a paving company, Don Vanderboegh didn't want to spend his retirement in boredom. So, now he attends the weekly coffee talk events at The Lakes of Paducah.
"We talk about how times have changed, experiences growing up and how important our parents were to us," he says.
Don and his wife were one of the first couples to move into The Lakes of Paducah's apartments in 2015. His wife passed away the following year. He's thankful they made the move when they did.
"I'd have been alone in a big house," he says.
Since his wife's passing. Don has enjoyed the comradery of the neighbors and individuals who make life at the Lakes so rewarding. He also enjoys the comfort and amenities made available to residents here. One of the features Don is most proud of is the patio that sits adjacent to his living room.
"I get more compliments about my patio. I just sit out there and watch the wildlife,' he says.
Don enjoys his independence, and he knows the Lakes staff is nearby if he needs their support.
"I don't have to worry about maintenance anymore. I just tell them what I need and they take care of it," he says.
That gives Don, his five children and ten grandchildren peace of mind. 
Don Vanderboegh / Resident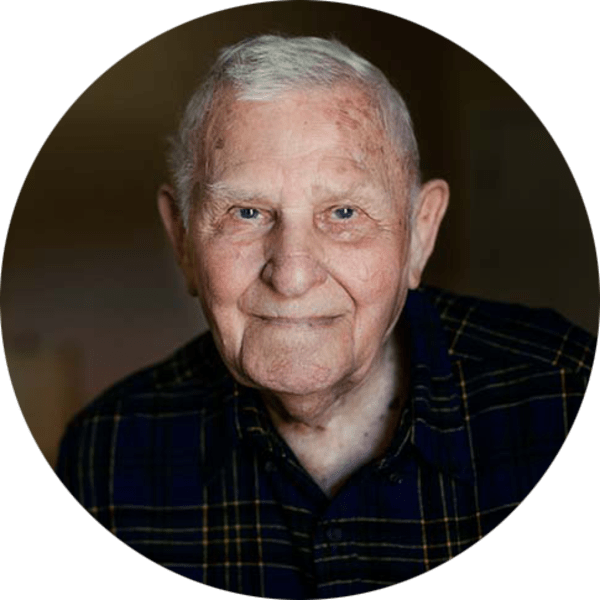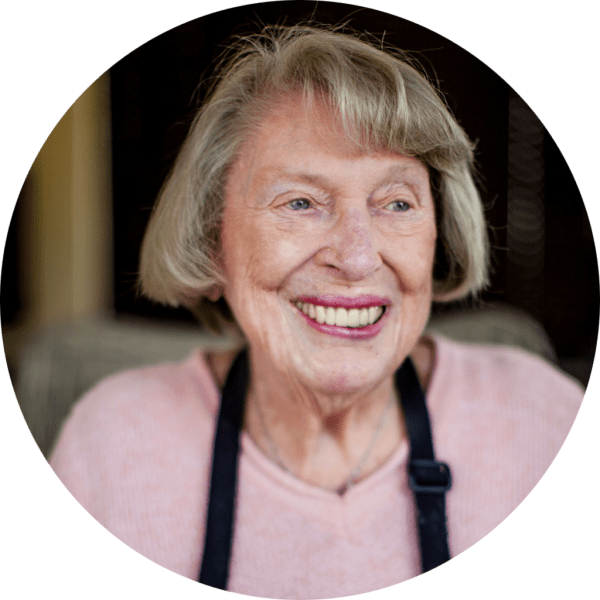 An elegant sun porch looks out across a picturesque view of the woodlands that surround Norma Eaton's apartment at The Lakes of Paducah. This is Norma's happy place, the spot is where she enjoys painting and observing nature from the comfort of her home.
"You feel the quietness of the surroundings here," she says. "I love the outdoors, all of the wildlife here. The Lakes is just a lovely place to live."
Norma is retired, yet her calendar stays full. From painting lessons to exercise class to leisurely walks around the grounds, she finds plenty to keep herself occupied at The Lakes of Paducah.
"I'm very, very happy here," Norma says. "The management team is so good to us, so friendly and nice. They want new ideas and try to please you and keep us happy. I just can't say enough about them."
Photos of Norma's three children, five grandchildren and two step-grandchildren adorn her cozy apartment. Her family finds comfort in the fact that their mother/ grandmother continues to enjoy a wonderful quality of life.
"They are extremely happy that I live here," Norma says.
Norma is a retired dental hygienist and teacher, having helped to launch the dental hygiene program at the University of Louisville. After spending many of her retirement years with her husband Joe in Florida, the couple moved back to Kentucky to be close to family until Joe passed away. With the loss of her husband, Norma finds her friends at the Lakes to be a great source of joy.
"You're around other people here and that helps you not become too grumpy and depressed." she says. "It keeps you in a good mood. So, there are a lot of reasons I love living here."
Norma Eaton / Resident

Caregivers can become overwhelmed with the responsibility of advocating for even one aging relative. Jackie Smith understands the stress involved and is charged with caring for multiple family members, each with a unique set of challenges.
Jackie's mother, Ms. Ann Taylor, and her aunt, Ms. Geri Rushing, are both residents of The Lakes of Paducah. Living here has made a tremendous impact on all three women's lives. Mr. Taylor and Ms. Rushing are able to maintain their dignity and freedom through assisted living, and Jackie now has peace of mind, knowing that her loved ones are well cared for at The Lakes.
"The Lakes has given me peace of mind knowing that every need and want of their residents will be met," Jackie says. "I don't have to worry about a thing."
This has made life for Jackie and her family peaceful and rewarding. No longer does she spend her time worrying about the care her mother and aunt receive, instead she has more time to enjoy their company and to invest in other important parts of her life.
"I don't have to worry when I go out of town," Jackie says. "They treat their residents like friends. They check on them daily and encourage them when they need a bit of encouragement. The staff at The Lakes of Paducah has been truly wonderful to the family."   
Jackie Smith / Caregiver